Day 6: Your favorite animal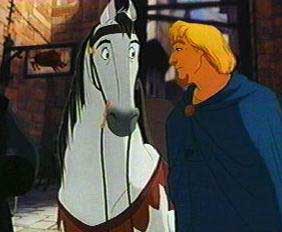 The Frickin' Horses. Achilles from Hunchback, Samson from Sleeping Beauty, Pegasus from Hercules, Khan from Mulan, Phillipe from Beauty and the Beast, and of course, Maximus from Tangled.   
They never speak, but I love their personalities. Especially Phill, Khan, and Max. Those three made me laugh. I'm glad they weren't given Dialogue, but I sometimes wondered what they were thinking. 
I do know that Khan probably told Mushu to "Fuck off, I'm not a cow." 
And who knows what Max was thinking to tell Flynn?